Your Pipeline is at Risk of Running Dry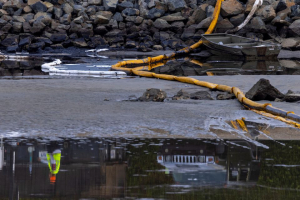 Your current situation:
Supply chain distributions
Labor shortages
Production backlogs with more work than you can handle
We talk to manufacturers, a lot. Our day-to-day conversations are starting to sound the same. Sales are great. Yes, you're disappointing some customers with delays or downright not accepting more work and you're simply not worried about sales right now. Well, you should be, and here is why:
Your pipeline is at risk. If you stop filling it now with interested prospects, ignore your existing customers, you will watch your competitors pounce like a lioness in the wild! In 6 short months, you may very well run dry of prospects. Starting the process of prospecting and relationship building will be even tougher as your customers are actively building supply chain redundancy right now. Heard enough? Book fifteen minutes today and we will see if we can help.
When times are tough, companies traditionally (and against our advice) tend to pull back on marketing. Remember 2008? Who won? Those companies that expanded their reach, sharpened their saw and maintained open communication won. Here's what we wrote in 2009: Advertising During A Recession Nets Higher Sales Growth and again in 2019: Diversify Your Manufacturing Business to Rock the Next Recession
Why pay attention to your pipeline when it is full? You never know when the next anchor (e.g. Supply chain or COVID) will rip a huge gash in your pipeline. Supply chains will normalize, and labor will too. Who will you sell to if your pipeline is dry from neglect? Can you withstand another gut punch like this?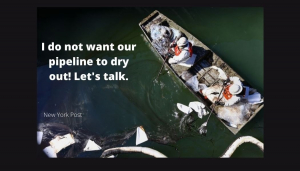 How can you avoid a bone-dry pipeline? Here are four Inbound Marketing tactics you can use now.
Lead generation. Sharpen your saw and develop new content while you have time. Engage the media to tell your story and have an effective CRM to capture, nurture and manage new leads.
Customer acquisition. As leads move through the pipeline, use email campaigns, automated tasks, and sales sequences to schedule more discovery calls. Use this time to expand organizational charts and deepen relationships. You have the time now, right?
Client engagement. Stay relevant during repeated long sales cycles. Make your website the go-to industry source; not just once a year but every week. Show your expertise and become the expert in your market.
Competitive advantage. Per HubSpot research, the average company has 40 competitors. Show prospects and customers alike why your manufacturing company excels, especially in tough environments. Expert articles, infographics, and case studies will put you on the top of the mountain.
Does any of this sound like you? If so, grab 15 minutes with me on the phone and we will see if we can help. Yes, I want to talk about avoiding a dry pipeline. Or contact RobFelber@FelberPR.com  (330) 963-3664
https://www.felberpr.com/wp-content/uploads/Felber-30th-logo-600-min.jpg
0
0
Rob Felber
https://www.felberpr.com/wp-content/uploads/Felber-30th-logo-600-min.jpg
Rob Felber
2021-10-10 13:35:54
2021-10-10 13:35:54
Your Pipeline is at Risk of Running Dry