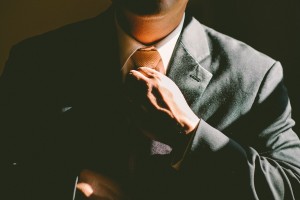 You have spent time speaking to clients and prospects, researching just the right venues for your company to exhibit. Now, you have taken the leap and  signed up for a trade show. You (and management) know this will be an investment of  your company's time, money, and effort. You're staring at the email confirming your booth. Perhaps they are now bombarding you with offers, both free and for a fee. To quote a teenager… "OMG" what have you gotten yourself into.
Breathe…..okay, breathe again.
It is important to carefully plan and research to make the most of the trade show. We've outlined the best ways to attract prospects, have a successful trade show exhibition, and provide incentives to prospects, to create a lasting impact!
Location, Location, Location
The location of your booth is important because it determines the amount of visibility your company gains. Most trade shows offer their prime location spots earlier at a higher cost and are offered a few months to a year in advance. Some shows even have a lottery or bidding process (often by seniority). So if you want a prime spot, you've got to act early! If you have a smaller budget but want to request a spot with good traffic, here are some places that tend to have good traffic/ visibility. Consider placement by entrances, close to lounges or internet kiosks.
  Create a Booth that Stands Out
We touched on this a bit in our blog Trade Show Preparation 101 for Manufacturers but it cannot be stressed enough. Lighting, branding, messaging, and handouts are all things that should be considered to create the ultimate impact with your customers. Check out our blog for a more in depth explanation of things you should consider when designing the visual layout of the booth.
  Strategically Choose and Train the People at the Booth
It is important to choose people that are approachable to maintain your booth. Your technical people may be the most knowledgeable  about your products and processes, but may not  necessarily be  the person who should be at the front of the booth greeting people. If you can, have them there to answer more in depth questions but the most energetic and smiley should be at the front of the booth to draw people in. Train the people at the booth before the trade show and give them 3-5 key statements to stress at the trade show which highlights what makes your company so special. Do you have a long history of being family owned? Are you creating cutting edge products? Your PR team can help you develop these key phrases and say a lot in just a few words. Remember, your prospects are busy running from booth to booth. It's important to get to the point quickly and draw them in!
Contests and Giveaways
People like free stuff. We must caution not to just put out promotional products. You'll get junk leads, and people just taking stuff for the sake of filling their bags. More importantly, plan a theme based and tie to your value proposition. The goal is "carpet time." Get them talking and capture their info. Then, you can provide a thank you for stopping by the booth. Plain and simple. It is important to keep in mind what your customers want. Luxury items like an iPad are always popular at events but things as simple as coasters, Post-It's and pens can draw people in; just make sure it's the right people for the right reason Make sure  the people who enter your contest or giveaway sign up for your newsletter or if you don't have one, give you contact information. That way, you can follow up with these individuals after the tradeshow and keep them in the loop about what's happening at your company.
Offering Beverages and Snacks
The trade show attendees are tired and most likely hungry and thirsty. Offering something as simple as free miniature waters to attendees could open the door to further conversation and future sales. These beverages and snacks should all be branded with your logo and taglines. If you can make the snack or beverage related to your product/services, it's even better. Example: a gardening supplier who gives out rootbeer, with a label that looks like a vegetable root in the dirt. The more creative you can be, the better! Make sure to read your exhibitors rules however. There are often size restrictions on food and beverage, if allowed at all. The show does not want to have you detour them from the day-old $17 salad in the cafeteria they are pushing.
Position Your Company as the Expert in the Industry
Publishing  white (technical) papers is a great way to show that you are "in the know". Topics like the newest trends in the industry, the state of the industry, or a detailed review of your technology  are valuable to their prospects. If you can position your company as the expert, your prospects will learn to respect and trust you.  Reminder, have your technical people on hand  at the trade show if possible. Sales people are great at getting people to visit your booth but your prospects will most likely have more in depth questions about your products or processes. If you can have a engineer to answer your prospects questions, your prospects will be even more impressed with your company's expertise.
7 . Social Media is King at Trade Shows
You should have a social media marketing plan set before the trade show. Follow the trade show management and all industry editors on social media. Track the trade show's hashtag and those who use it. This is a great way to connect with people who are attending the trade show. Make sure to "like", "share", and "repost" others  messeges about the trade show and also "follow" trade show attendees. Social media levels the playing field.. Your competitor may have greater recognition in your industry or have a bigger/better booth,  however, social media allows for your company to be on the same platform as your competitors. If you use social media well, you can create as much buzz and visibility as your competitors, which will lead to prospects seeking out your booth at the show.
https://www.felberpr.com/wp-content/uploads/Felber-30th-logo-600-min.jpg
0
0
Rob Felber
https://www.felberpr.com/wp-content/uploads/Felber-30th-logo-600-min.jpg
Rob Felber
2015-07-14 10:51:59
2018-01-15 09:27:38
7 Tips for Ultimate Trade Show Success