Congratulations! Your company has received multiple media hits with the industrial trade media you have been targeting. These stories will live forever on the web, impacting your search engine optimization and manufacturing company's reputation. Third-party endorsements such as articles, videos, and blogs really move the needle. Check out our client Fabrisonic's press room here. Below, learn 3 ways to promote your media recognition and drive leads to your brand.

Share your Media Recognition on Your Company's Social Channels
Want to extend the reach of your press articles? Post media hits to your social media. If you have the big three social channels for manufacturers (LinkedIn, Facebook, Twitter), you can reach many more of your followers, fans and prospects by sharing your new-found recognition. Important: When posting, make sure to thank the publication to their social.  By tagging them, you reach their audience as well. Use industry-specific hashtags to reach a larger audience who may be searching for a similar topic.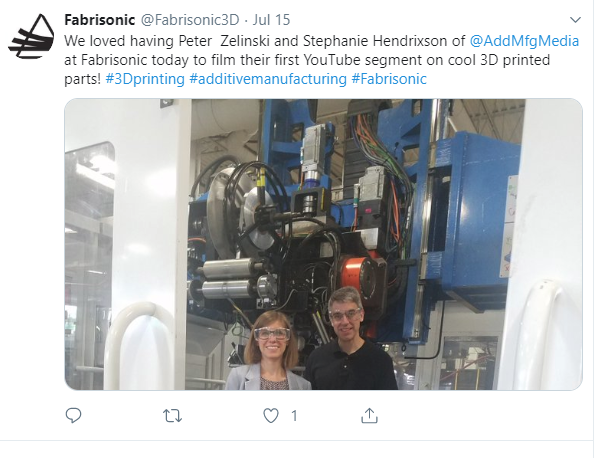 Share in LinkedIn Industry Groups
Post the story to industry groups on LinkedIn. We view these groups as if they are a seminar audience. They're interested in the field and captive. Time after time manufacturers can track lead generation all the way back to a LinkedIn post.
Also, remember to thank the media when they visit your factory.
Create a Press Room on Your Website
Add a press room to your website where visitors can marvel at just how many editors and reporters were impressed with your operation. As I've stated before, industry media writing about your company adds third-party credibility to your company. Prospects and customers alike want to work with a successful company with a track record for success. Showcase your media recognition prominently on your website so people can see what makes your company great!
There you have it. Extending reach and the impact of your media stories is just a few clicks away.
https://www.felberpr.com/wp-content/uploads/Felber-30th-logo-600-min.jpg
0
0
Rob Felber
https://www.felberpr.com/wp-content/uploads/Felber-30th-logo-600-min.jpg
Rob Felber
2019-08-01 10:59:12
2020-08-26 12:34:04
Extend the Reach of Your Media Hits with Social Media