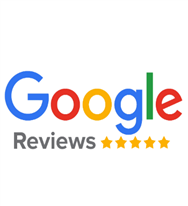 Madilyn Movsesian – Marketing Intern
What are Google reviews and is your company taking advantage of them? Google reviews are a way for companies to impact credibility and increase their reputation amongst website visitors. According to an article by Craig Bloem for Inc.com, 84% of consumers trust online reviews as much as personal recommendations, making Google reviews a great weapon for manufacturers to employ.
Online reviews matter, especially in this technologically advanced era. Companies need to give customers an incentive to review their experience at their company. Not only can reviews attract other potential customers, but they can also give a company great feedback. Rebecca Cole of Mika Metal Fabricating stated how younger professionals who already use Google for personal purchases and guidance will likely use it when looking for business products and services as well. Website pop-up forms, automated emails, and customer surveys are a great place to start for any company looking to collect reviews.
Google reviews can greatly impact a company's online reputation. Seeing what other customers have to say about a product or service is what can alter a potential customer's opinion. No matter the size of your company, Google reviews can help rank businesses in local results. An article on Podium, "5 Powerful Advantages of Google Reviews," offers a list of benefits of utilizing online reviews:
Google business reviews increase brand trust
Google business reviews increase online exposure and local SEO
Feedback loop and customer intelligence through Google business reviews
Improve click-through rates to your website with Google reviews
Google reviews convert more customers
There are many tactics manufacturing companies can use to generate more reviews on Google. The more reviews your company receives and the increase the amount of engagement with website visitors ultimately speaks to your company reputation (and how others see your company)  Kristen McCormick for Word Stream wrote a list of 17 tips on how to get more Google reviews for your company, here are the first five:
Tell customers how to do it
Create a Google review link shortcut
Shorten the review shortcut
Link out to your Google review page from your website
Create a Google reviews page on your website
Interested in learning more about this tactic and how to further engage your prospects and customers? Contact RobFelber@FelberPR.com, (330) 963-3664, or book a free consultation today
https://www.felberpr.com/wp-content/uploads/Felber-30th-logo-600-min.jpg
0
0
Rob Felber
https://www.felberpr.com/wp-content/uploads/Felber-30th-logo-600-min.jpg
Rob Felber
2021-08-31 09:55:27
2021-08-31 09:55:27
Utilizing Google Reviews for Manufacturers