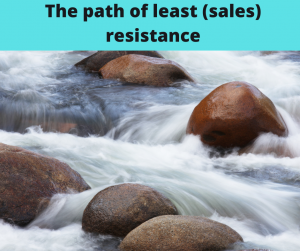 Sales, the elusive goal of lead generation, can often be sidelined by roadblocks, hurdles, and potholes. Any delay in your sales procedure can allow doubt, buyer hesitation, or worse, a competitor into the process. This article is NOT about overcoming objections or even listening better; save those tactics for the sales trainers.
Let's look at the most common barriers to sales and how you will remove them.
Meet on their schedule
I am going to lead with my favorite – be available. You cannot engage in conversation and show how brilliant your solution is for their problem if you are playing phone tag or the "what's a good day for you" mini-series. In the last year, I have opened my calendar up to zoom and in-person meetings. My prospects and clients can book a date in seconds that is convenient for them and is guaranteed open on my calendar. A calendar invite is generated for both of us – my calendar emails me and I also receive a text alerting me to the new booking. Book 15 minutes with Rob Felber and see just how efficient this tool has become.
Be visible when they are ready
It has become common knowledge that prospects spend a significant amount of time researching their problem before contacting a salesperson or dare I say picking up the phone (BTW, they don't call; see point one on calendars). The battle for a fast and efficient sales process begins with being able to be found on the internet. If your company, e.g., your solution, does not show on a Google search, you're not even in the game. Make sure your website is search engine ready. Read our article:
How much money are you wasting on website marketing that is not yielding results? SEO Audits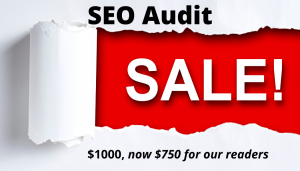 Answer their questions as they are asked
If you have even 3 months in sales, you probably already have heard a few of the same questions. Draft those questions and your best answer and place them in front of your prospect before they ever contact you. In addition to being available and found, you can keep the process going by anticipating and answering the most common questions. Using frequently asked questions documents, case studies and customer references will help your prospect gain confidence in your brand and solution. Of course, use well-placed calls-to-action (CTAs) throughout the process so they can quickly engage you when they are ready to talk. See How to Improve Your Call to Actions
Do not let procedure derail your sales process
Your prospect is ready to buy. More than a signal, they have verbalized "I am sold, where do I sign." You say thank you and place five pages of credit check and paperwork in their face. Now, that's pleasant. I am not suggesting that you bypass good business practices, just that you move the paperwork up in the sequence. If you indicate that your prospect is qualified, why not use credit checks as a sales technique to accelerate the sale? "Mr. prospect, it seems like we're a good fit for your problem, and while you still have questions, would it make sense to start establishing your account so we can move even faster should you choose our company?" We also suggest you do everything possible to streamline your account establishment. If you rely on a credit department, meet with them, and explain that while we need to protect the company, the sale can be jeopardized by long delays. At the end of the day, nothing happens until someone buys something; so, let them (buy).
Let them speak to your clients
There is an old joke about when a prospect asks for references. You respond with "do you want good ones or bad ones?" The reality is no one offers bad references. The way to not have reference checks be a barrier is to have a vetted and fresh list of clients who are willing to speak to your prospects and are available. I have experienced recent requests for client references, and I keep a pre-approved list I can send immediately. These are clients that have already told me they are willing to speak to our prospects without additional notice. Now, I may still give them a heads up, but I know I do not need to ask their permission every time I use their name.
Do you have any other tips or tactics you use to keep the sale moving? Email me and I'll share with our network – you might even trigger a reader to inquire about your services!
https://www.felberpr.com/wp-content/uploads/Felber-30th-logo-600-min.jpg
0
0
Rob Felber
https://www.felberpr.com/wp-content/uploads/Felber-30th-logo-600-min.jpg
Rob Felber
2022-05-09 10:20:44
2022-05-09 10:20:44
The path of least (sales) resistance