The Biggest Change in Internet Search: How to Beat the New Keyword Algorithm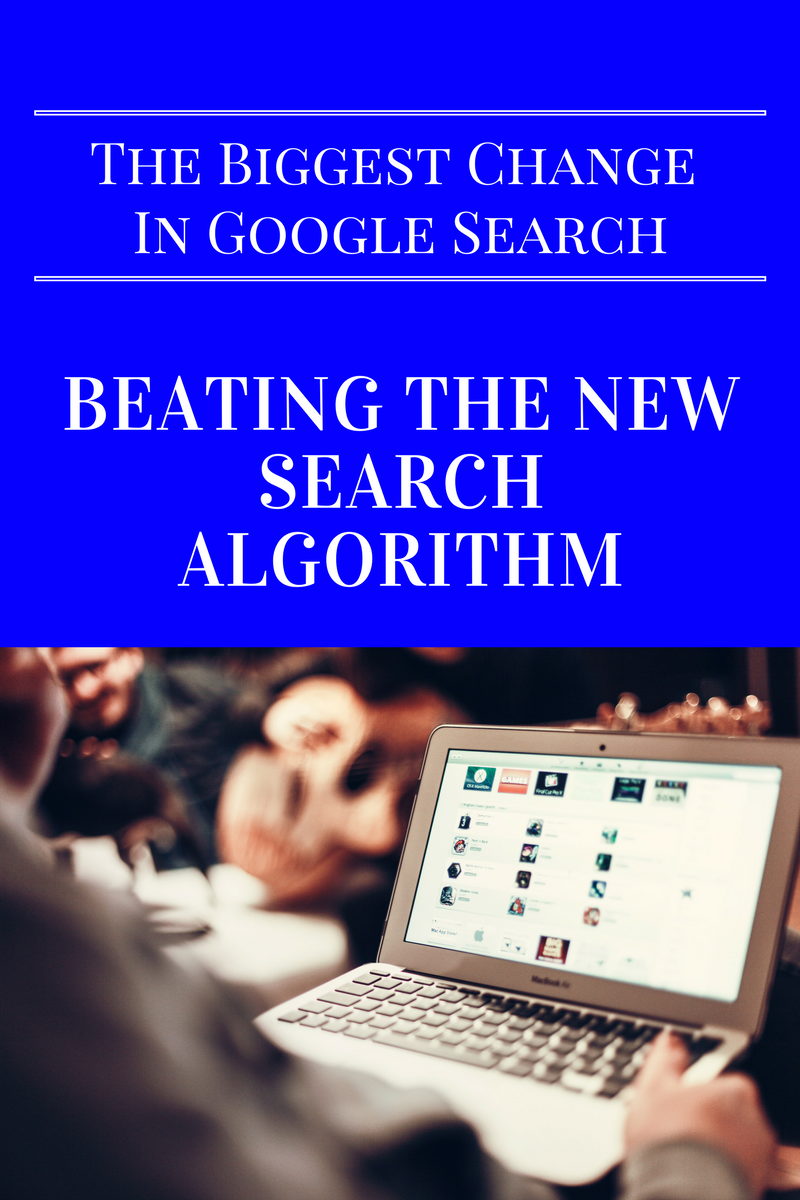 The biggest change in internet search may shock you—keywords no longer are the key determining factor for SEO success. Google's Natural Language Processing (NLP) system has advanced the search engine's ability to serve unique content based upon location, time of day, format of query, device type, and context clues. Now, more than ever, it is essential to have a strong content strategy and a website architecture built for the new search algorithm. Learn how to create a vibrant and exciting content strategy that drives prospects to your website.
How Search Has Changed
Search has changed and evolved over the last 5 years since Google adopted its NLP system. As a result, it is difficult to know the magical formula to make your content appear in someone's search. Now, you can no longer "own" keywords through Google AdWords. The reason is simple:  People are no longer searching specific keywords. Instead, they are typing in questions like they would ask to a friend. Also, according to Sundra Pichai at Google I/O 2017, "20% of mobile search is done by voice", and growing.
How to Win in the New Search Space 
The way to beat the search algorithm is by writing a significant amount of content on a certain topic and categorizing all the related the content together. This is referred to as cornerstone content by WordPress users or topic clusters by HubSpot. Linking into the pillar content is a range of content that covers individual, more specific subtopics, otherwise known as cluster content.
Each cluster topic page for the pillar focuses on providing more detail for a specific long-tail keyword related to the main topic. The pillar page links to each cluster page and each cluster page links back to the pillar with the same hyperlinked keyword.
Topic clusters or cornerstone content are comprised of the following:
Pillar Content– A landing page or main page which gives broad information on the topic. Note, this content must be ungated, meaning readers do not need to fill out a form to read this content. Pillar content should be a few thousand words.
Cluster Content– Blog posts or landing pages related to the pillar content. Cluster content pages should focus on providing more detail for a specific long-tail keyword related to the main topic. There should be a minimum of 8 and a maximum of 22 pieces of cluster content connected to each piece of pillar content.
The benefit of using this content strategy is not only that it improves the organization of your site's architecture but also, that a high performing cluster page can elevate search rankings for all the pages linked to the same pillar content.
The Essential Steps to Developing a Content Cluster Strategy
Step 1: Map Out Buyer Personas' Core Problems
Buyer personas are semi-fictional representations of your ideal customer based on select educated speculation and real data about customer demographics, behavior patterns, motivations, and goals. Developing buyer personas and determining their pain points is invaluable for your content strategy.  Check out Why Developing Buyer Personas is Invaluable for Manufacturers for strategy tips during this step.
Step 2: Group Problems into Topics
Review the pain points you determined each ideal prospect has which you determined through the buyer persona development process. Then, categorize each problem within topic clusters.
Step 3: Map out topics and content ideas
Content mapping is a great way to make sure that you are attracting each ideal buyer or buyer persona during each stage of their buyer's journey. Read Why Manufacturers Need a Content Map for Inbound Marketing Success for a detailed breakdown of what should be included in your content map.
Step 4: Validate Each Topic and Determine If It is Worth Categorizing
Use keyword tools research if a topic is worth clustering. You only want to cluster content on a topic with steady search volume.  Also, use keyword search to identify subtopics for each piece of pillar content. HubSpot's keyword tool is especially great for this.
Step 5: Put Pillar Content Proximately on Site Where People Can Find It
Once you've developed the content, it is time to map out the content clusters. If your website is in WordPress, read Cornerstone Content: a simple how to guide. If you're website or blog is in HubSpot, read Topic Clusters: The Next Evolution of SEO.
https://www.felberpr.com/wp-content/uploads/Felber-30th-logo-600-min.jpg
0
0
Rob Felber
https://www.felberpr.com/wp-content/uploads/Felber-30th-logo-600-min.jpg
Rob Felber
2017-10-09 16:33:58
2017-10-10 17:00:37
The Biggest Change in Internet Search: How to Beat the New Keyword Algorithm