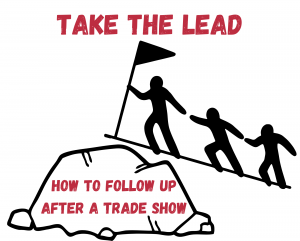 It's estimated that only about half of all leads are followed up on. We don't have to tell you that's just like leaving money on the table. But it's hard to argue with a salesperson who says that it's time-consuming to follow up on new leads, and hey, a lot of new sales come from existing customers. 
Because that's true. 
It's also true that following up on leads after a trade show is a sure way to build relationships with new customers. And, there are easy ways to make the process, well, a lot easier. 
How can you improve your lead-response process for everyone involved, including your customers? Glad you asked!
TLDR? OK, here are the 3 most important takeaways: 
1 – Effective follow-up starts before the show. 
2 – The sooner you follow-up, the sooner you'll see results. 
3 – You already have most of what you need to respond to those leads! 
Important, specific info to help you improve your lead follow-up and sales process is below. Maybe grab a cup of coffee and keep reading?!
Smarter Lead Capture 
Before a trade show, you have a pretty good idea of who you will talk to at the event. There will be some familiar faces, and others who are new to the industry. You will see former customers as well as current customers. Before the show, draw up a list of the most likely problems they have, and how your company can help. 
Also consider their questions in terms of how soon they are likely to need your product or service, and how much influence they have on the purchase. 
Create codes for them – like shorthand for buyer personas, almost – and capture that along with their contact information.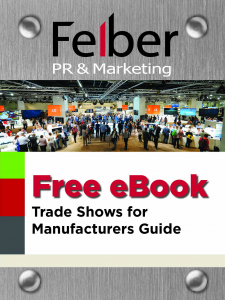 Manage Your Messaging
Based on the questions you know you'll be asked, and the people who will be asking, craft short, helpful answers that are not overtly sales-y. 
You probably have a lot of the information on your website, maybe even blog posts or case studies that speak directly to some of their concerns. If you were in their shoes, wouldn't you be impressed with someone you just met at a trade show who provided such helpful, relevant information in a timely manner? Of course you would! 
Craft a few short messages addressing the people (and problems) that your leads will be most concerned about. Incorporate top-line takeaways from those web pages, case studies and blog posts and include a link for them to read more. 
Set it and Forget it: Automate What You Can
With your leads sorted into a handful of categories, create an email funnel for each group. This makes your messages more helpful to your prospects, since they will be at different points in the buying process and have different levels on influence in the purchase. 
Need help creating an effective email funnel? Let us help.
Make Follow-up a Team Effort
Your entire team will have good ideas about what to include in those messages for different types of leads. Ask them before you develop your messages. And include your salespeople in decisions about the best point in the process for a phone call, product demo, or promotional mailing. 
Making lead follow-up easy is important, but making it effective is the greater goal. 
How can we help you? Please jump on my calendar for a quick 15-minute meeting now, before you're panicking – er, planning – for your next trade show. 
https://www.felberpr.com/wp-content/uploads/Felber-30th-logo-600-min.jpg
0
0
Zoe Blank
https://www.felberpr.com/wp-content/uploads/Felber-30th-logo-600-min.jpg
Zoe Blank
2023-03-23 15:06:41
2023-03-26 15:13:28
Take the Lead! How to Follow Up after a Trade Show