Another LinkedIn milestone, approaching 5,000 connections

In July of 2018, I was approaching 4,000 connections on LinkedIn. A mere year and a half later, I'm approaching 5,000 connections. For perspective, read: Reaching 4,000 Connections on LinkedIn– What I've Learned
In business and life, it's simply about helping. Helping people connect, helping them get introduced to potential employers, and helping people grow their businesses. For historic purposes (and those reading this in 2023), we're in the middle of a pandemic.
Now, more than ever we need to look beyond our day-to-day needs and see how we can help.
Help a friend grow their network
Impact a businesses reputation by sharing their content
Introduce your customers to one another
Or, simply acknowledge a colleague's success in their career
For me, there is no better world-wide network designed to connect like-minded manufacturers and owners than LinkedIn. Are you still struggling with how to use this platform? Read: Leveraging LinkedIn for Manufacturers, 2nd Edition. Even if you are not in manufacturing, the principles are valuable and applicable to anyone in business.
Are we connected? https://www.linkedin.com/in/robfelber2008/ 
– Rob Felber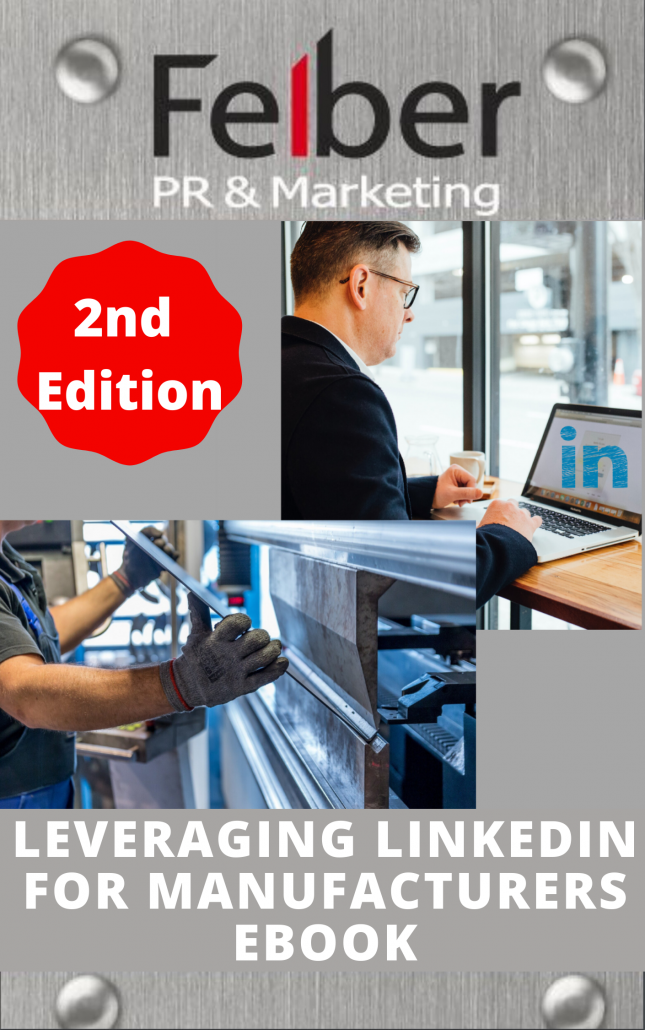 https://www.felberpr.com/wp-content/uploads/Felber-30th-logo-600-min.jpg
0
0
Rob Felber
https://www.felberpr.com/wp-content/uploads/Felber-30th-logo-600-min.jpg
Rob Felber
2020-11-12 10:35:19
2020-11-12 10:35:19
Another LinkedIn milestone, approaching 5,000 connections