How to write content engineers will read, and then take action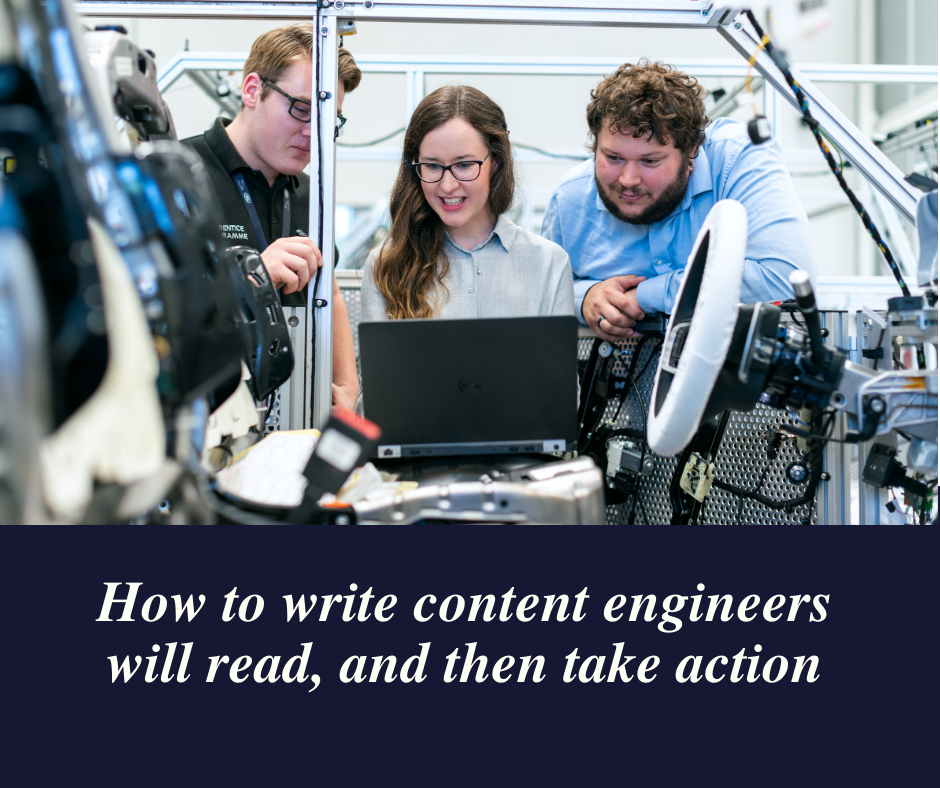 Whether you are targeting business owners, financial executives, salespeople, or engineers, your writing must always focus on your audience. One particularly difficult audience to target is engineers. Whether they are mechanical, electrical, civil, or chemical, all engineers like facts, not fluff. Engineers, especially those under 40, have taken to the web to research, find partners, and solve problems.
Your task, which is increasingly difficult in a fast-paced, internet dominant world, is to capture their attention. Engineers can influence the use of technology, position your products ahead of the competition, and often are the main gatekeeper to adopting your products. 
Three key factors to include in your content for manufacturing engineers is:
Data-focused information that clearly features specifications and facts

Content that conveys trust and authenticity 

Tools and assessments
Just the facts…Whenever possible, use charts, infographics, and video demonstrations. You are appealing to their engineering brain. Analytics, third-party lab results, industry standards are all a must to include when writing for the engineer. If they are putting their name and reputation on the line to recommend your product, they will want to have evidence to back it up. Make the evidence easy to access, download and understand. Need content help?
Trust is critical. Make sure to convey your company history, past success, and standing in the industry. Do you have associates holding positions in key industry trade groups? Has your CEO or lead engineer been featured in a magazine? Are you involved in peer-reviewed research? Use your involvement to portray a company that will not let them down. In all sales, they will not work with you until they trust you.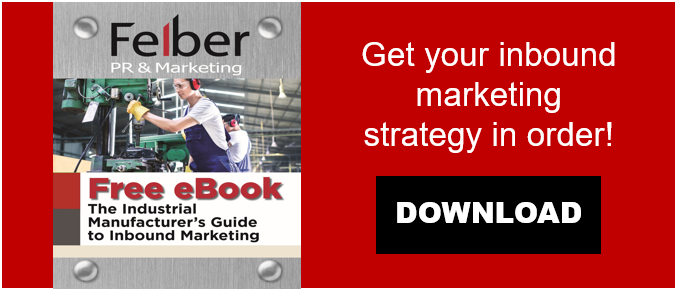 Online assessments. If your product allows, this is a great place to include online calculators, surveys. and quote builders. Provide the information they need quickly and efficiently and you will be leaps and bounds ahead of your competition. Use email to send them their results. They will save the email for reference and have your contact information too. You're painting a picture of a company that has been there and is experienced in the problems they face. Demonstrate this whenever possible. 
Now, just because your content is filled with facts, figures and charts do not mean the quality of the writing is secondary. We hear it all the time, "I am an engineer, not a writer." No worries. We have a team of technical and journalistic writers that are very skilled in sorting facts from fluff and crafting content engineers will want to read. Have a project or case study you need to be wordsmithed? Give me a call or send me an email. RobFelber@felberpr.com  or (330) 963-3664.
https://www.felberpr.com/wp-content/uploads/Felber-30th-logo-600-min.jpg
0
0
Rob Felber
https://www.felberpr.com/wp-content/uploads/Felber-30th-logo-600-min.jpg
Rob Felber
2021-02-05 13:45:16
2021-02-05 13:45:16
How to write content engineers will read, and then take action