What Manufacturers Can Learn from That Poppy About Branding and Social Presence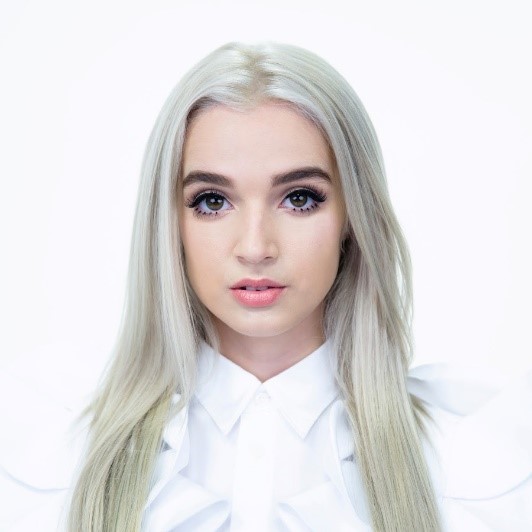 Internet sensation "That Poppy" is a branding genius who has created a defined, unique presence unlike anyone else online. Everything, and I mean literally everything that this internet star posts to YouTube gets millions of views. You do not really know what she's talking about, to whom or even why. That is until you dig deeper. Like a Netflix original, you cannot help but binge on Poppy. Let's take that deeper dive into how manufacturers can create intriguing content, like That Poppy that leaves your audience wanting more.
Headline Begs For Attention
That Poppy knows how to craft a great title for her videos, which we in the marketing world refer to as "click bait".  Her videos range in title from "The Queen of YouTube" to "I Am Not In A Cult" and creates buzz that makes viewers click on her videos.
Like That Poppy, we use strong, compelling titles to get people to read or watch our content.  How to Convince Your Stubborn Manufacturing Customers to Participate in Case Studies showed our readers just how it easy it is to let your customers take part in promoting your brand. Our article How to Convince Your Manufacturing CEO to Invest in Inbound Marketing went right at the heart of our best prospect, Sales Managers at manufacturing companies and their timeless battle for budget to invest in worthwhile marketing tactics. Both of the examples above showcase strong, targeted titles that make our prospects want to click and learn more.
Messaging
That Poppy has a strong, consistent message and has found her voice on the internet. Her innocence, the way she makes fun of fame seeking wannabe stars and even mass media is uniquely hers. She talks about pop culture, politics, the illuminati and most of all, understands the content resonates with her viewers.
Manufacturers can learn from Poppy by developing strong branding guidelines and developing a persona for the company. Ask yourself what makes my company unique, what do my manufacturing clients want, and how can I share my expertise. Everything from your website, to your social media, and white papers should be cohesive and written in a relatable, consistent voice. Difficulty determining your branding and differentiating factors? The Felber PR & Marketing team would be happy to talk branding and messaging with you.
Consistency is Key
The greatest tip That Poppy has for manufacturers is that with consistency you can grow a significant following organically. Poppy established her YouTube Channel in 2011 and has worked her way up to receiving hundreds of thousands to millions of views per video.
Whether it's a short video about your company's recent accomplishments or a list of top five lists of items to consider when specifying (insert your service/product), you can create amazing content if you set your mind to it. Manufacturers are posting to YouTube every hour. Trade publications and industry magazines search for news every day. And, like That Poppy, you can develop a loyal fan base that shows up virtually to your webinars and in person when you present at your industry's must-see trade conference.
Maybe Poppy is just a reflection of who we think celebrities are or should be. What would celebrity status be for your manufacturing firm? Who would you love to read about your expertise?  Check out this article if you think you cannot develop content on your company or this one on how to get Why Manufacturers Still Need Traditional PR & Marketing in a Digital World
Warning: do not look up That Poppy at work. You will fall down the "Poppy rabbit hole", miss deadlines, creep out your colleagues, and perhaps, if you are not careful, you will blog about her. Maybe Poppy told me to write this. Did she? Does Poppy know me at all? I think Poppy would smile if she read this…. wonder what she is posting today. What's with Charlotte the mannequin? Will she marry computer.boy? Is Titanic Sinclair behind all this? Will Mars Argo return?
https://www.felberpr.com/wp-content/uploads/Felber-30th-logo-600-min.jpg
0
0
Rob Felber
https://www.felberpr.com/wp-content/uploads/Felber-30th-logo-600-min.jpg
Rob Felber
2017-09-20 14:35:31
2017-09-20 15:47:38
What Manufacturers Can Learn from That Poppy About Branding and Social Presence