My Dog Doesn't Know There's a Pandemic
Arriving home recently from another long day, I was greeted by my dog Rolo, stubby tail wagging as always. Rolo is a Pitbull mutt rescue with the most peaceful disposition (unless you're a squirrel, rabbit, or chipmunk).  She doesn't know there is a pandemic nor do I think she would care. She still gets two walks a day, a full bowl every morning and evening, and unlimited access to the couch and TV (yes, she watches TV).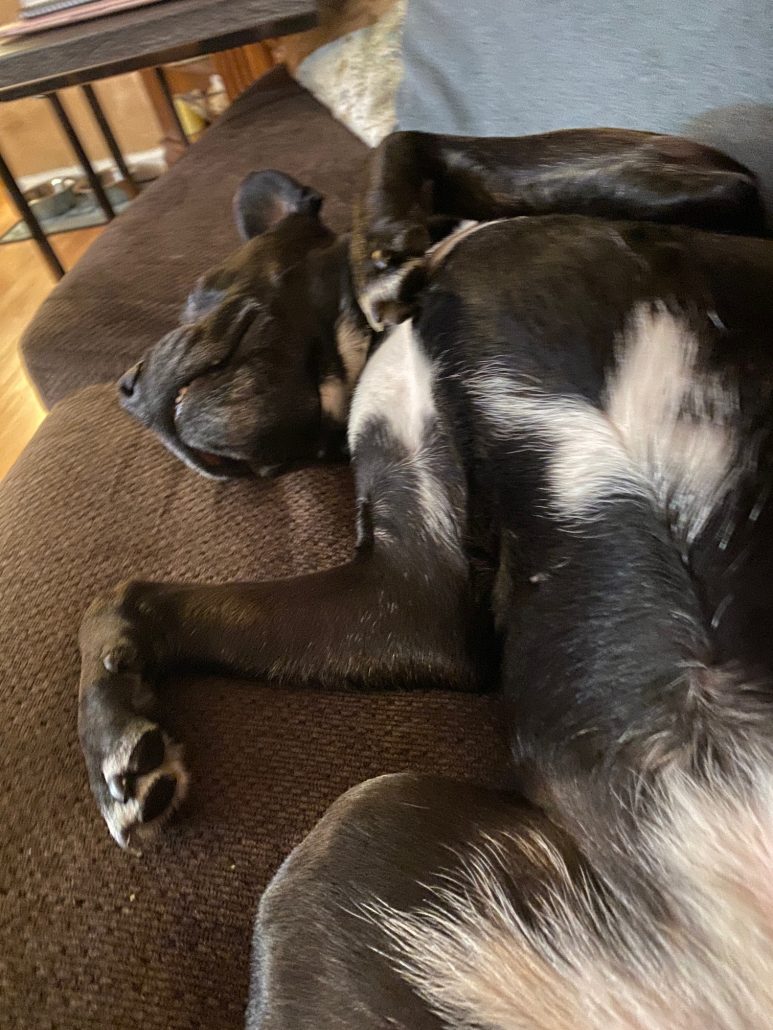 It reminded me that we need to pause and enjoy these moments. We're bombarded 24/7 with bad news. We never know what the next day will bring, and we know we have friends, neighbors, and colleagues going through tough times.
So, today's Tactic Thursday departs from business, education, or tactics. Just a reminder to find those moments. Find the time for yourself. For me, working out, using the "breathing" app on my iWatch, and just falling into the couch at the end of the day with one of those Marvel movies I never took the time to watch helps. No, the pandemic and our business challenges are not going away. But, they can for a few minutes.
Let's make this a place where we share our distractions. What are you doing to stay balanced?
Post or comment, perhaps with a photo of how you are distracting yourself from the daily stress.
https://www.felberpr.com/wp-content/uploads/Felber-30th-logo-600-min.jpg
0
0
Rob Felber
https://www.felberpr.com/wp-content/uploads/Felber-30th-logo-600-min.jpg
Rob Felber
2020-10-06 10:34:45
2020-10-06 10:34:45
My Dog Doesn't Know There's a Pandemic