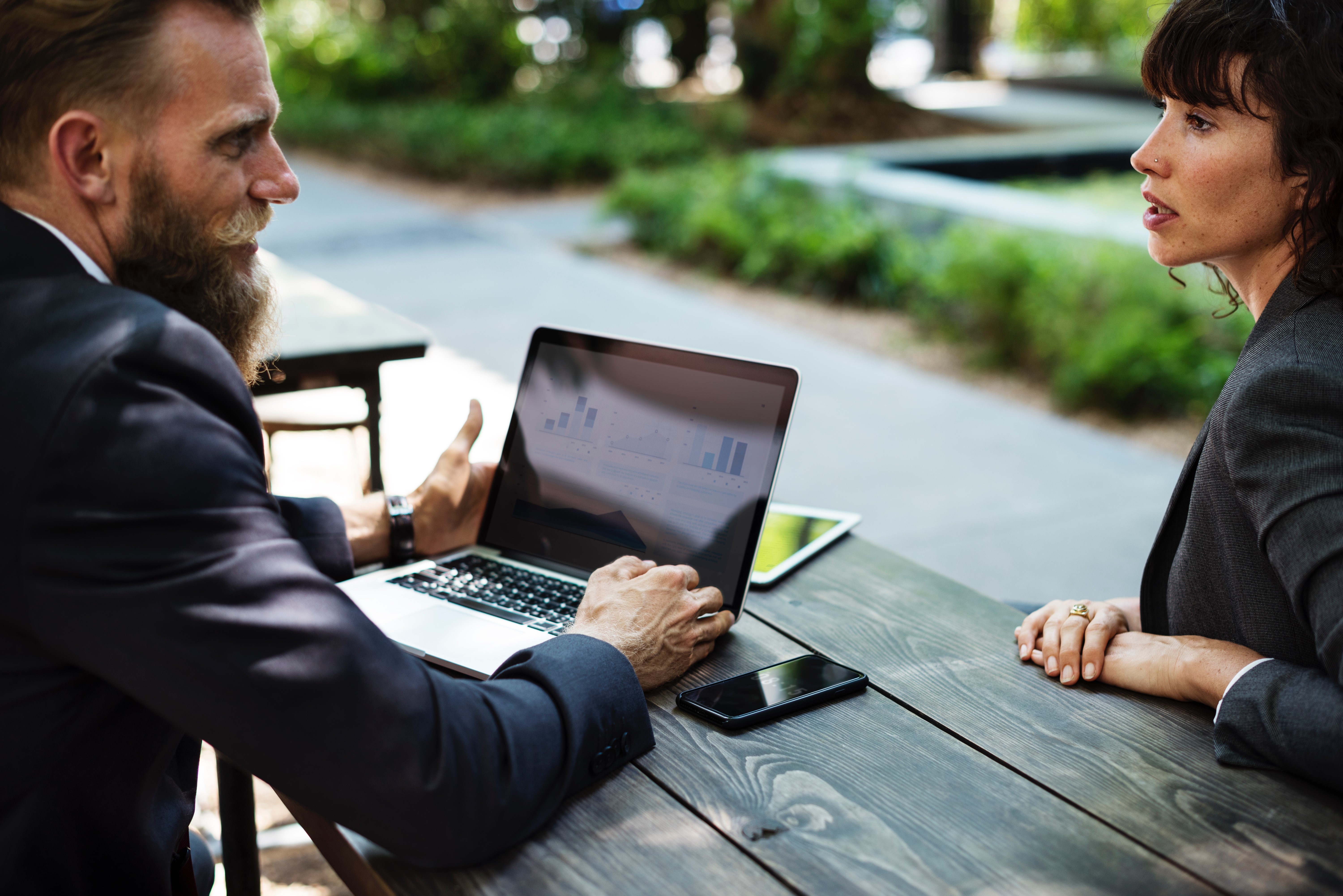 Manufacturing referrals open doors to new business opportunities but getting your business colleagues to introduce you is easier said than done. Rather than asking for referrals blindly, you can improve your quality of referrals and odds of closing those referrals as customers by doing your homework. Below learn how to receive better, more frequent referrals that lead to sales.
Advance Search Your Business Connection's Network on LinkedIn
Have a good relationship with a business connection? Why not ask them for a referral. Instead of asking them blankly for a referral, it's better to see who they are connected to and ask for specific referrals, by name. If you read my last blog Hack that Eliminates the Need for LinkedIn Sales Navigator, you'll know a how to advance search your connection's contacts by a specific geographic area, job title, industry or company. The blog has step-by-step directions as well as a video that walks you through how to navigate this process. So check it out to find great contacts to be referred into.
Asking Your Colleague for a Referral
Now that you've mined through your strongest business connection's LinkedIn network, it's time to ask for a referral. Either pick up the phone or email the following:
"Hi [Business Contact], I see you are connected with [Name] on LinkedIn. After reviewing their website, I think they could use our products/services. Would you be willing to introduce us?"
If your contact agrees to refer you, reply "Thank you very much. Below I've attached a draft email introduction which you can use or tweak as you see fit." Sending a draft intro is helpful for a few reasons:
You are taking the pressure off your contact to draft an introduction.
Your contact will be more likely to refer you in a timely manner since it's as simple as a quick copy and paste
You can control how you are introduced and ensure that the first introduction to you and your company is as strong as possible.
Drafting Your Referral Intro
Stumped on how to draft your intro, here are some tried and true tips and tricks I learned from Caleb Townsend, co-founder of Factur—Manufacturing Referrals Network.
Keep it short and sweet 4-6 brief sentences. Nobody has times to read a novel so keep it straight and to the point.
Make your name a link to your LinkedIn profile and your company name a link to your website.
Don't bury the lead- keep the ask in the beginning of the intro. People shouldn't find out that your contact is looking to refer you in the last sentence.
Put a sentence about your differentiating factors in the paragraph.
Any notable awards or industry certifications? Include those in a sentence.
Soft close that puts the ball in their court and gives the person being asked the ability to say no.
Examples of Referral Introductions
Need some inspiration for your mock referral intro? Check out 2 strong examples below.
Mock Intro #1:
I'd like to introduce you to Jane Doe with Manufacturing Lubrications LLC. Manufacturing Lubrications is a direct distributor of ENI oils, greases, and lubricants as well as oil and grease systems. Jane is the product manager for light-duty to heavy-duty machinery and equipment. Combined as a team, Manufacturing Lubrications has over 60 years of hands on industry experience, including pumps, hydraulics, engineering, and lubrication. If you are interested in speaking with her, I would be happy to connect you.
Mock Intro #2
I'd like to introduce you to my colleague John Smith, business development manager at Yes Metals Inc.  Yes Metals is worldwide metals distributor which distributes a full-line of over 46,000 products to more than 22,000 customers. Currently they have 8 US service center locations, 11 additional satellite facilities.  The company offers supply chain solutions through value added processing, inventory management/VMI, logistics support and lean buyer. They are ISO 9001:2008 and AS9100 Rev C certified.  Would you mind if he reaches out to you directly?
https://www.felberpr.com/wp-content/uploads/Felber-30th-logo-600-min.jpg
0
0
Rob Felber
https://www.felberpr.com/wp-content/uploads/Felber-30th-logo-600-min.jpg
Rob Felber
2017-06-22 08:10:22
2017-06-22 12:13:24
3 Best Practices for Stronger Manufacturing Referrals