We Get Manufacturing – Just Not the Way You Get It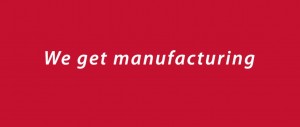 You are a manufacturer, which means you are 'head down' most days. Your days are jam-packed between responding to customers, managing inventory, solving a technical issue and the list goes on, and on and on. Now's its 6 pm and your 'pesky' PR agency is asking about content. Yes, content!? Your company is having great success, for many customers, all at once. You are knowledgeable about your processes and your market.  Perhaps you even know of or follow the trade publications that report on your industry. Industry trade publications call once in a while to speak with you but you never really had time during your week to gather the data that would be the meat of the article.
You've heard it before – Content is King! Whether you are developing your sales literature, creating social media to attract engineers (that seems younger than your oldest daughter), or preparing to tell your story to the media. You need to have content. Content is the fuel by which your business can grow. You will use it on your website and  blog, as well as in your trade show graphics and email newsletters, .
We get your world and can help. Relationships with media need to be fostered, just like relationships with your best customers. Your PR person needs to know the publication's editorial direction, engage with editors on social media and arrange interviews and tours. Your job? Open the content vault and let the magic happen. And, once you have industry media interest and trust, you may soon find your manufacturing firm, your staff and yourself elevated to "expert" status. Reporters will continue to call you to discuss industry trends. Instead of lamenting on how your competitors are always interviewed, your competitors can now look at your company with the same envy.
So, you're an engineer, a scientist and entrepreneur – but NOT a writer. No problem, that's what we do. We Get Manufacturing. We connect people, processes, and ideas together. We turn this raw material into content utilized in multiple marketing and publicity tools. Want to see more? Check out our success stories here or call us at 330.963.3664.
Subscribe to Our Newsletter


https://www.felberpr.com/wp-content/uploads/Felber-30th-logo-600-min.jpg
0
0
Rob Felber
https://www.felberpr.com/wp-content/uploads/Felber-30th-logo-600-min.jpg
Rob Felber
2016-02-09 10:19:21
2016-09-30 12:12:22
We Get Manufacturing – Just Not the Way You Get It