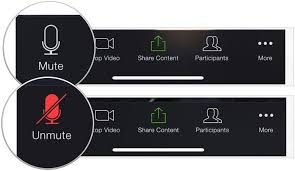 The most common phrase since the beginning of the pandemic and the use of video meetings such as Zoom is "You're on Mute!"
You're excited to contribute to the conversation, it's your 6th video call of the day, and all people see is our lips moving and hands waving. Then you hear it, someone informs you that your microphone is not on, "doh!". 
Comic relief famous internet in-person conference call spoof
Throughout this global crisis, companies have had to make tough choices. Do we forge ahead or tighten our belts? Do we protect our employees and assets at the expense of future growth (and maybe our very survival)? Sales and marketing almost always take a budget hit during a recession which seems counterproductive. Companies develop products and services and selling and marketing those products is part of the fabric of any business. Without sales and marketing, there simply is no business. My favorite saying is "Nothing happens until somebody sells something." Contract manufacturers do not build without an order and raw materials are not requested without a production need. So the question begs, why stop promoting your company? 
In May 2020 as I am writing this article,  unemployment had surged to 14.7%, and 20.5 million jobs were lost. Salespeople and marketers need to be sensitive and empathetic to their customers and prospects during this uncertain time in our economy. One of the partner companies we're proud to be associated with is HubSpot. See how they approached this crisis. 
Recently, I was speaking to a sales representative in my network, one of the few still on the road visiting and working with customers, and he mentioned he's seeing signs posted "Absolutely No Sales Calls." While the safety of our people should be the number one priority, what are business development people to do if they cannot sell? As doors open, will the signs come down? If not, how will they market and create deeper relations with customers? Fortunately, there's inbound marketing. Our free eBook on the subject can be found at this link. Professionally and compassionately, you need to come off mute. 
Inbound marketing is a business methodology that attracts customers by creating valuable content and experiences tailored to them. While outbound marketing interrupts your audience with content they don't want, inbound marketing forms connections they're looking for and solves problems they already have.
So how do you move beyond definition and theory and create meaningful campaigns? Allison Miller recently wrote: How to Discover Content Ideas Right Under Your Nose
It is the questions your prospects ask, it is the new concept R & D is talking about in company meetings, it is the case study on the great job your team did on a particularly challenging project. You have the content, you just need to develop it into a format that allows salespeople to sell and marketing people to market…enter the writers. 
Keeping your brand relevant and authentic is the topic covered in the entreprenuer.com article Best Practices for Marketing During and After CODID-19  by Andrew Reid, CEO of Rival Technologies. This is a playbook on balancing caring with sales growth. 
How will you "come off mute?" Drop us a comment below. And, if you need help, we're only a Zoom away. 
https://www.felberpr.com/wp-content/uploads/Felber-30th-logo-600-min.jpg
0
0
Rob Felber
https://www.felberpr.com/wp-content/uploads/Felber-30th-logo-600-min.jpg
Rob Felber
2020-05-11 16:45:57
2020-05-11 16:45:57
You're on MUTE!