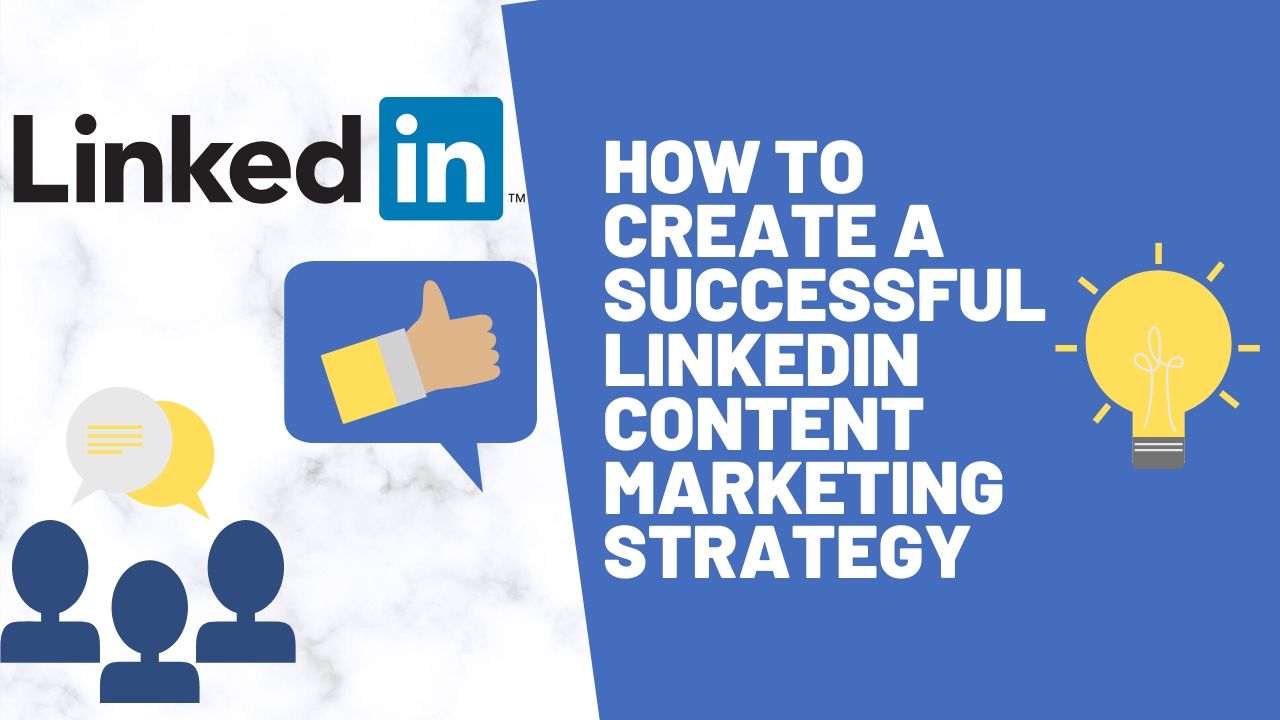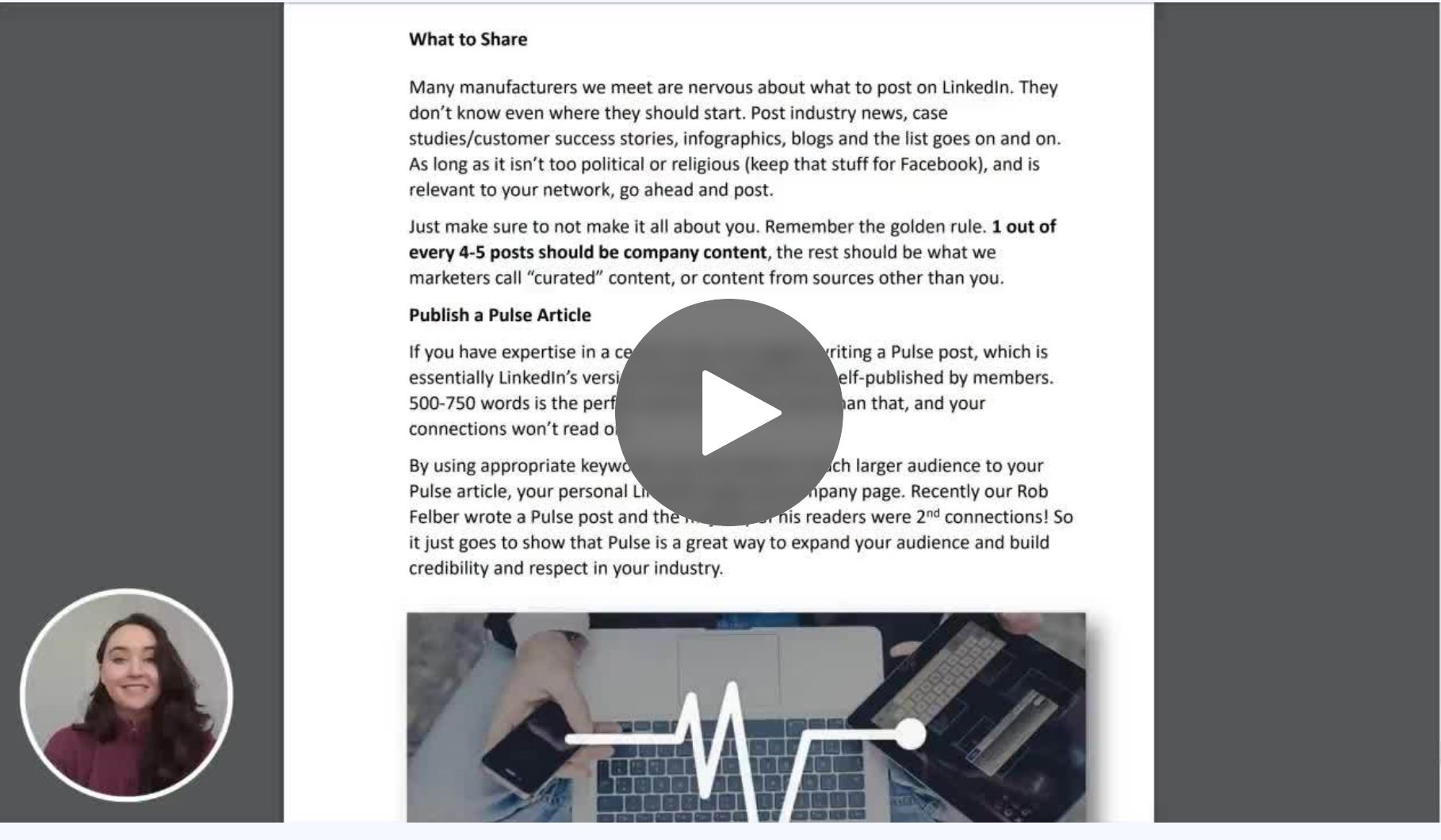 What to Share on LinkedIn 
Many manufacturers we meet are nervous about what to post on LinkedIn. They don't know even where they should start. Post industry news, case studies/customer success stories, infographics, blogs, and the list goes on and on.
Remember the golden rule. 1 out of every 4-5 posts should be company content, the rest should be what we
marketers call "curated" content, or content from sources other than you.
How Often to Post
There is no set amount of times you should post a week. However, I think 2x per week is an attainable goal that you can aim to work toward. The most important thing is to create a consistent stream of content. You never want to go weeks of posting great content and then not post for 2 weeks. That doesn't make a great impression on your network.
The Value of LinkedIn Pulse
If you have expertise in a certain area, we suggest writing a Pulse post, which is essentially LinkedIn's version of articles, that can be self-published by members. 500-750 words is the perfect word count. Any more than that and your connections won't read on.
By using appropriate keywords and hashtags, you can attract a much larger audience to your Pulse article, your personal LinkedIn page, and the company page. Recently the president of Felber PR & Marketing, Rob Felber wrote a Pulse post and the majority of his readers were 2nd connections! So it just goes to show that Pulse is a great way to expand your audience and build credibility and respect in your industry.
Social Selling on LinkedIn
Once you start to create a consistent stream of content, review the likes and comments you are getting. Reply to commenters on your posts and send connection requests to people who have liked or commented on your posts. If you have people that are constantly liking and commenting on your posts, ask them if you can add them into your database to keep them in the loop on what's going on at your company. Don't miss out on the chance to build deeper relationships with those engaging with your content. Keep the conversation going!
https://www.felberpr.com/wp-content/uploads/Felber-30th-logo-600-min.jpg
0
0
Rob Felber
https://www.felberpr.com/wp-content/uploads/Felber-30th-logo-600-min.jpg
Rob Felber
2020-05-27 14:19:35
2020-05-28 10:00:35
How to Create a Successful LinkedIn Content Marketing Strategy