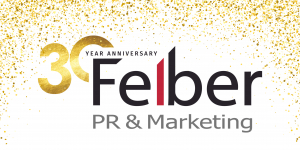 As most business owners quickly discover, you cannot be everything to everyone. Trying to serve multiple markets and customers often gives the impression of a scattered, unfocused brand. That was us until the late-90s. We would take any client (the joke was as long as their check cleared). We worked with non-profits, service companies, distributors, publishing companies, and even the author of a children's book. To say we (and our tactics) were all over the place is an understatement. 
How we cemented our relationships with manufacturers
Fortunately, we were referred to a few manufacturers and quickly discovered a natural fit. We understood them, how they went to market, and how to help them acquire leads and increase revenue. Something just clicked with us and manufacturers; especially B-to-B manufacturers.
 We quickly learned how the trade and industrial media differed from the daily and weekly general business publications. Just like manufacturing planning that spans quarters and years, so does a trade publication planning its coverage of the industry. There were many publications for each industrial sector and they were hungry for content. And, manufacturers have a lot to talk about. From new products and processes to achievements, trade shows, and new facilities. We had our transition from dimensional promotions to public relations, and now we found our home with manufacturers – we never looked back! We put all our efforts into manufacturing and our branding "We Get Manufacturing." 
Marketing and sales in '90s
Manufacturers' marketing pre-1993 was generations in the making (dare I say old and stale). It was smile and dial. We hit the road with a pocket full of quarters and lists of companies to cold call. The only tracking or measurement was in a (salesperson's) paper calendar and the deals that eventually filtered down to closed sales. Other legacy tactics included trade shows and sports entertainment (golf, golf, and more golf). Trade shows have indeed remained a viable tactic and entertaining clients is still a strong relationship builder. However, lead generation cannot start on the 10th tee. You need the sales funnel full way before the first round of golf. 
Need help building relationships or to fill your sales funnel? Schedule a 15-minute consultation and let's talk about how we can help. RobFelber@FelberPR.com, (330) 963-3664.
Manufacturers, like their production lines, needed to adapt
Manufacturers needed to compete and sell differently. Buyers and salespeople alike were younger. The internet, Google search, and smartphones created a more insular culture (when was the last time a Millennial answered the phone?) Oh, how we love leaving voicemails. Trade show lead generation had to evolve beyond the candy bowl and business card drawing. As manufacturers and the products they made became more technical, so too did the focus on the ideal prospect. 
Acceptance of digital tactics and the internet (and what we've learned in 30 years)
What do we love most about the digital world and analytics? Public Relations and its value can now be measured.
The old days of clipping services and receiving reports months later gave way to real-time lead generation and website traffic. Sales teams, especially those using HubSpot, now have the power of CRM and contact management in their pocket. Calling a lead in the magic 5-minute window closes deals.
Not convinced HubSpot is helping you follow up on leads & close deals? Our HubSpot audit ensures your portal is optimized for marketing and sales success.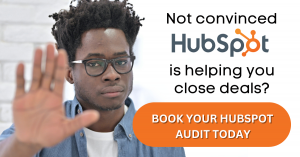 Manufacturers invested in their websites as well. Ditching the brochure-ware layout that their sister's kid made for them in his basement on an Apple IIe. Websites, search engine optimization, and Inbound Marketing continue to evolve, just as supply chain, AI, and geopolitics constantly challenge and shape the manufacturing arena. 
For us, and our clients alike, we know that we can never stop learning. Study, evolve, test (and fail sometimes) are what will make us all stronger. One key point has never changed: Nothing happens until someone sells something!
Subscribe to our blog so you don't miss our monthly 30th Anniversary series!
https://www.felberpr.com/wp-content/uploads/Felber-30th-logo-600-min.jpg
0
0
Rob Felber
https://www.felberpr.com/wp-content/uploads/Felber-30th-logo-600-min.jpg
Rob Felber
2023-05-31 15:09:54
2023-08-25 13:52:01
Our Transition to Working Exclusively with Manufacturers