6 Reasons why B2B Manufacturing Companies Need Marketing Automation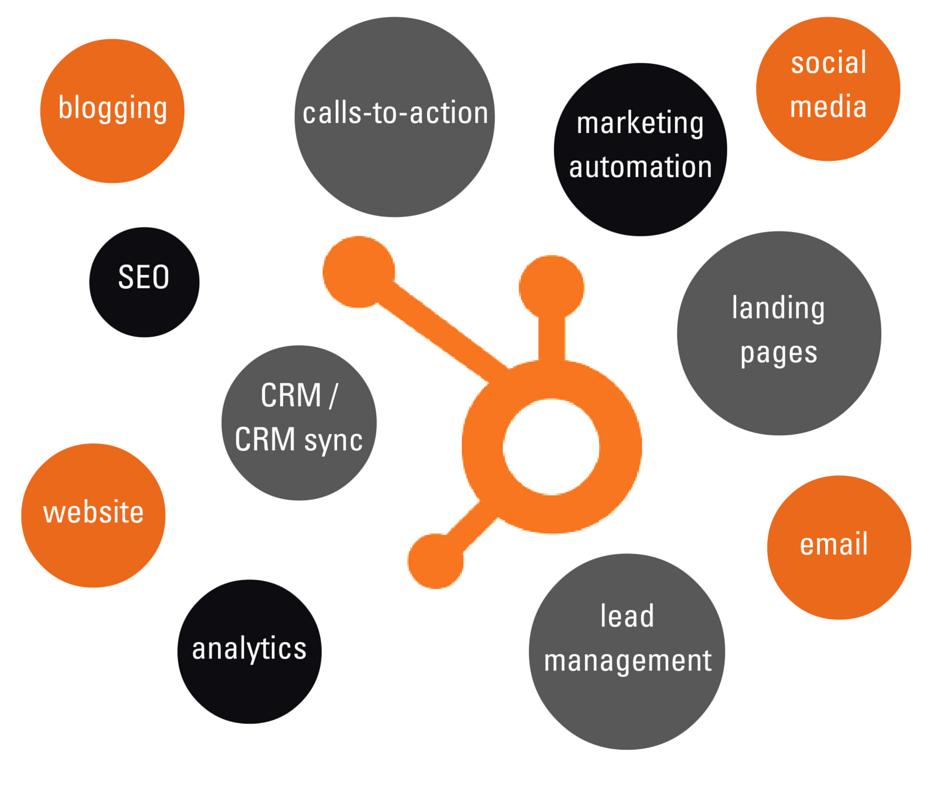 Marketing automation has revolutionized the way many industries and business sectors manage their marketing efforts. The B2B manufacturing industry, though heavily automated on the shop floor, may not have made the most of embracing automation for their sales and marketing activities. Yet. To compete in the digital environment where customers live (and buy)- B2B manufacturers need to kick off their marketing technology stack with a marketing automation tool.
Here are 6 compelling reasons why marketing automation is a basic need for every B2B manufacturer:
1. Improved conversion
Lead scoring – Marketing Automation can improve lead scoring which in turn can ensure the sales team gets a set list of qualified leads to work on. This can serve as a major win for manufacturing firms who have several distribution channels.
With a streamlined, customized and consistent communication process, marketing automation can help optimize the sales process by closing leads quicker. Marketing Automation shortens and improves the lead identification time. Without it, a sales executive would have to manually identify prospects and also identify which stage of their buying journey they are at before customizing brand communication accordingly. When the time taken to identify the right prospects at the right stage of the journey is reduced, marketing and sales executives can spend more time on creating campaigns and crafting messages that actively help increase conversions.
Marketing automation can save time, money and effort on chasing prospects not ready to buy (by identifying leads that most likely will).

By identifying what stage of the buying journey the prospect is in, it helps the team chase hottest prospects first while nurturing the others with other communication in parallel.

Marketing automation supports the plan to develop engaging content that can effectively lead prospects through the typical sales funnel.

Easy A/B testing at scale and easy tweaking and testing of messages become possible for improved conversions based on what resonated most.
2. Stronger Understanding of the Buyer Persona to Understand Shift in Buying Behavior
Buyers today want a more personalized experience and marketers across industries are striving to give them just that. Marketing Automation can allow manufacturing industry marketers to use forms, customer content and improved workflows to understand their online buyer's persona, their current challenges and which stage of their buying journey they are currently. Marketing teams across industries invest in understanding the buyer's persona because it helps create marketing strategies that marketing teams across industries invest in understanding the buyer's persona because it helps create marketing strategies that are more specific to this persona. Marketing Automation tracks engagement thereby helping marketers and data analysts constantly improve the messaging and customization
Buyer intent and behavior – Real-time data and analytics can allow manufacturers to gather insightful information on their page visitors. With advanced marketing automation software, they can access a prospect's log (of all the pages they've viewed on the website and the time spent on each), every email open and the time spent on it, every piece of content they hovered over more, thereby indicating interest for a product or service.
These insights serve as strong signals because a prospect's behavior can help know what particular product or service they are interested in or need. It also helps gauge how seriously they are considering your company as a vendor.
Marketing automation software can be configured to collect and store information about how customers interact with the manufacturer's communication efforts

Marketing automation gives critical behavioral information and in turn, can help facilitate meaningful conversations with customers in real time
3. Improving sales and marketing alignment, efficiencies:
Integrating marketing automation with CRM, for instance, eliminates manual processes and helps streamline activities
When labor intensive marketing and sales processes like direct mail are automated, it frees up the time of the team to focus on another activity. Marketing Automation software will not only help with customer segmentation, but it will also allow automation of dynamic responses that drive conversions.
Syncing is in today! Often, there is a gap between teams, and manufacturing is no stranger to this. It also makes it easier to share data across business levels and functions for a more centralized view and overall process. Shared CRM data can help teams minimize duplication of efforts related to customer management too.
4. Optimizing the overall customer journey and CX
Marketing Automation offers marketers in manufacturing a stronger chance at planning a seamless customer journey across multiple platforms and touchpoints. It enables better lead targeting at the top of the sales funnel to a smoother email marketing campaign process. Furthermore, when you customize your marketing automation tool it can lead to the timely execution of campaigns while also helping to reduce the time taken to plan and execute campaigns across buying stages: from lead nurturing campaigns for mid-funnel prospects to campaigns that are specifically needed to drive conversions of those leads at the bottom of the funnel.
A marketing automation software, like HubSpot can help marketers in manufacturing run a successful ongoing contact program at scale.
All of this contributes to a seamless brand experience. It reduces the chances of unattended customer doubts or delayed follow-ups.
Here's another added advantage, a good marketing automation software can also ensure there are no lags in customer follow-ups due to churn in sales and marketing because it provides a steady flow of communication updates and predictions.
5. Real-time analytics and reporting
Marketing Automation provides detailed reports on the performance of every campaign. Marketers in manufacturing can use this to identify what is working and what isn't as also the ROI on marketing investments. Compared to measuring outcomes and ROI manually from trade shows, print campaigns, brochures and other traditional marketing methods that are common to manufacturing, marketing automation offers speed, efficiency, and accuracy.
6. Better Partner Management
Manufacturing companies need to manage relationships with their channel partners. A good relationship helps have a smooth supply chain. Marketing Automation helps manage these complex relationships at scale by automating all the communications, reminders and other notifications based on pre-defined triggers. A Marketing Automation tool helps by allowing manufacturers to keep track of the many conversations, segment different channel partners based on business priority and value, maintain individual profiles, etc.
Marketing Automation was never meant for any one sector. Customers- whether B2B or B2C- have come to have high expectation from marketers when it comes to personalization, relevance, and responsiveness. Marketing automation platforms help marketers deliver all that in a way that is fairly simple for non-technical marketers to execute, track and measure.
https://www.felberpr.com/wp-content/uploads/Felber-30th-logo-600-min.jpg
0
0
Rob Felber
https://www.felberpr.com/wp-content/uploads/Felber-30th-logo-600-min.jpg
Rob Felber
2018-04-09 15:29:00
2020-01-30 09:33:29
6 Reasons why B2B Manufacturing Companies Need Marketing Automation