How to Humanize Your Business-to-Business Manufacturing Brand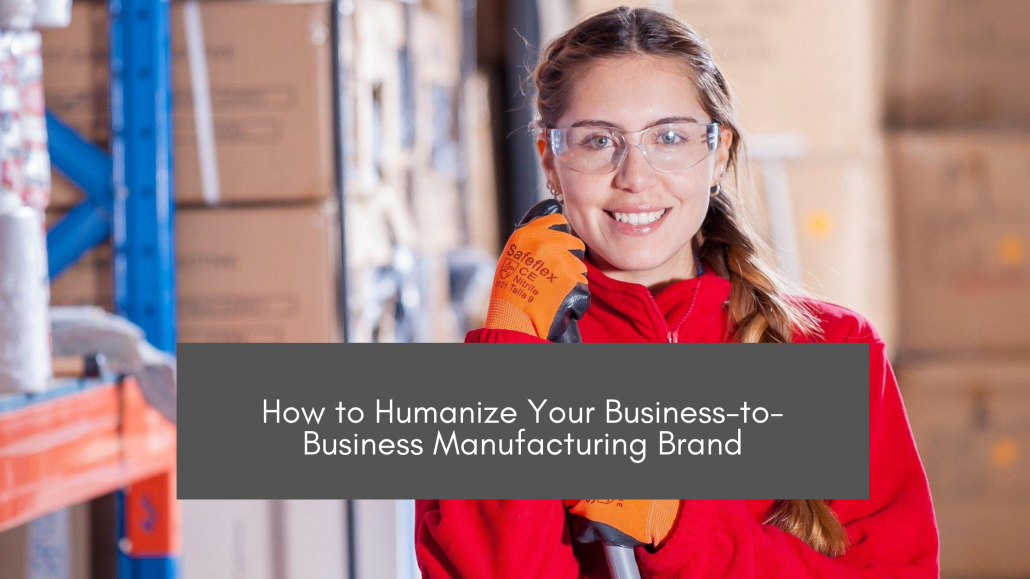 Let's face it; your customers are tired of distant and detached corporate websites. Now, more than ever, they want to be engaged in conversation and find valuable information with ease. We say it all the time; people want to buy from people, not from companies. Keep reading to learn three ways to humanize your business-to-business manufacturing company's brand.
Write content from your customer's perspective
It is essential to highlight the value proposition for your prospects and customers. When developing content that resonates with your target audience, we always suggest starting with a review of form submissions and social media comments to find inspiration. Jot down common themes, and if you don't have content on each of these topics, develop it! Also, keep in mind, if someone has asked a question once, it is safe to assume more people have that same question.
When writing your content, focus on educating your readers, rather than promoting your brand. The perspective of a common challenge your customers face and the solutions you developed really personalize the story for your readers. Read 'How to make this year 'the year of content' for more helpful content ideas!
Showcase your employees
Consider launching a "Meet Our Team of Experts" campaign in which you share blogs and video stories of the people behind your services and products. Buyers are motivated to purchase when they know the story behind your products and recognize the very people they speak to regularly.
Also by showcasing your employees on your website, you are empowering your employees by allowing them to highlight current projects and why they are passionate about their profession. The best and most authentic way to humanize your brand is to show the humans working at your company! This not only looks great to your prospect and customers but also can serve as a great recruitment tool. Check out our client, Grand River Rubber & Plastics' employee ownership page here. They do a great job of showcasing their incredible tenured staff in videos to recruit new employees at their Ashtabula, Ohio plant!

Highlight customer case studies
Manufacturing case studies are a fantastic way to show your company's capabilities and expertise. Case studies add third party credibility and could be the difference between your prospects choosing you over your competition.
Yet, many times when we ask our business-to-business manufacturing clients if they are utilizing case studies, a surprising number of them will answer: "We don't do case studies. Our customers won't agree to work on them with us." We cringe when we hear this because they are not only losing a valuable content opportunity for both their website and even the industrial trade media but missing an opportunity to deepen their customer relationship (hence turning customers into promoters!)
Read 'How to Convince Your Stubborn Manufacturing Customers to Participate in Case Studies'
We hope these three strategies will help you humanize your manufacturing content. Find your style. Some manufacturers find a nice balance between being informative but also conversational. We suggest avoiding jargon and aiming for simple, straight to the point messaging to resonate with your audience.
Are you looking to generate more content? We have 27 years of business-to-business manufacturing communications experience. Our writers will help you unlock the content vault.
https://www.felberpr.com/wp-content/uploads/Felber-30th-logo-600-min.jpg
0
0
Rob Felber
https://www.felberpr.com/wp-content/uploads/Felber-30th-logo-600-min.jpg
Rob Felber
2020-11-29 18:40:33
2020-11-29 18:40:33
How to Humanize Your Business-to-Business Manufacturing Brand