Why didn't my new internet lead buy immediately? The biggest misconception in lead generation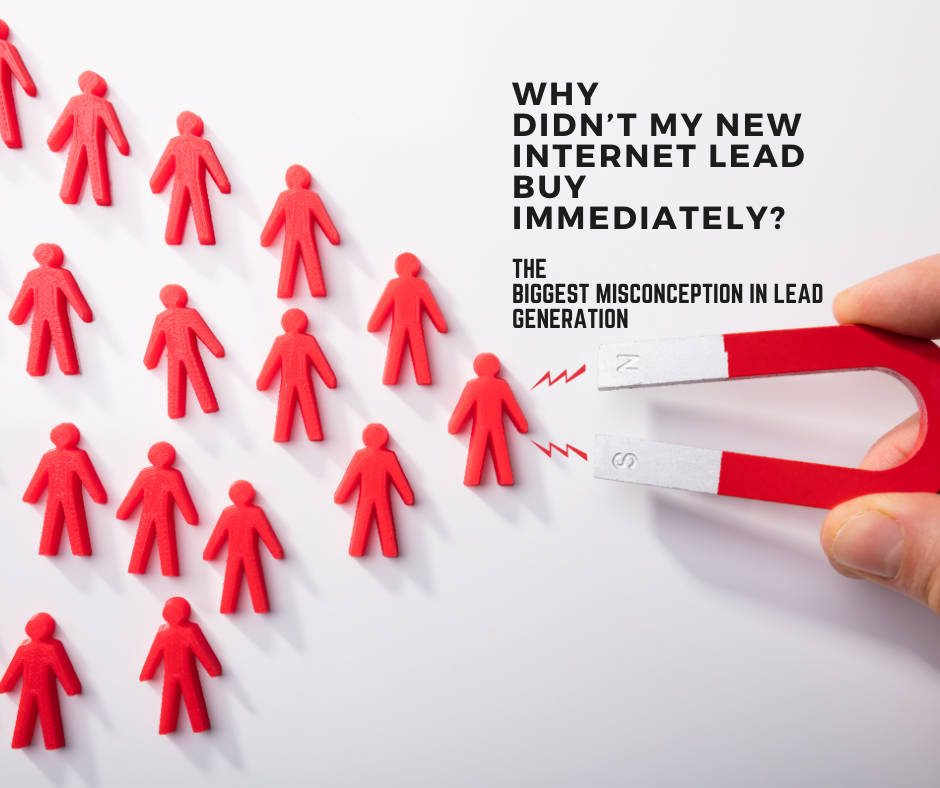 Are leads from pay-per-click, social, or LinkedIn really worth it?
Your business needs sales. Attracting more prospects seems simple enough. In the past, you invested in tactics such as trade shows. You scanned badges and made appointments right on the spot. You were able to show your machinery and products. Maybe you even held live demonstrations in your 10 x 20 rented space. Alas, those days are gone…at least for the foreseeable future.
So, you are considering new ways to build name recognition and generate leads. You've heard of search engine optimization and maybe have even dipped a toe into pay-per-click. You see the reports (but let's be honest, you do not read them). Then, a few months later someone asks about the investment and you sheepishly answer that you didn't see any leads that turned into business.
Generating leads is a critical first step…but you will need to dig deeper
I have the lead, now what?
We have written about lead generation, a lot. From live events to email marketing and content development to pay-per-click, you certainly have a lot of choices for your marketing budget.
You can brush up on lead generation tactics with these articles:
3 Business-to-Business Manufacturing Lead Generation Strategies That Work
How to develop strong downloadable content offers that generate leads
Why CRM for Manufacturing Lead Generation Doesn't Work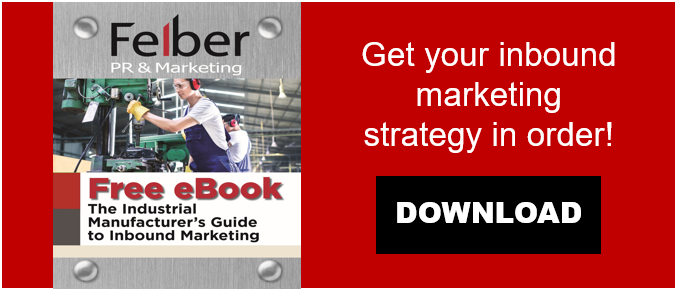 The biggest misconception in lead generation
So, why would a new lead, whether generated by word of mouth or via the internet, be expected to buy any differently?
Way too often we find the single biggest flaw is expecting immediate sales. Yes, you have a new lead, but are they ready to invest in your six-figure machinery or solution?
Most of our manufacturing clients are contract manufacturers. In other words, without a purchase agreement, they are not making your 100,000 custom widgets. Think about your current customer. Did they buy the first time they spoke to your company? Or, did you need to provide estimates, drawings, prototypes, or samples? Manufacturers, especially those with large, complicated sales, do not sell on the first call; probably not on the 6th call either. Many of our customers experience 12, 24 even 36-month sales cycles – nothing has changed except how you received the lead. Want to see how you compare? Access our free inbound assessment here.
You still need to create a relationship, regardless of how you generated the leads
You need to nurture this lead, just as before. You need to understand how they buy and who is on the buying team. So, instead of expecting immediate results, prepare for the long haul. Plans should include expected return on investment, just as before, however, calculate in months to years, not days.
Selling is a relationship business and you need to keep that relationship current. How are you communicating now? Are you regularly educating your prospect? The articles below will help you learn how to qualify, communicate, and research your new prospect.
5 Stellar Manufacturing Sales Qualifying Questions You Need to Use ASAP
 The Power of an Automated Marketing, Sales and Service Platform
How to Increase Manufacturing Sales with Social Selling
Digital marketing is a great addition to your budget. Remember, you're not selling to statistics. Traffic never moves the needle, leads do.  Do not lose sight of the fact that you are selling to real people. Actual humans. Need a reminder? Read: How to Humanize Your Business-to-Business Manufacturing Brand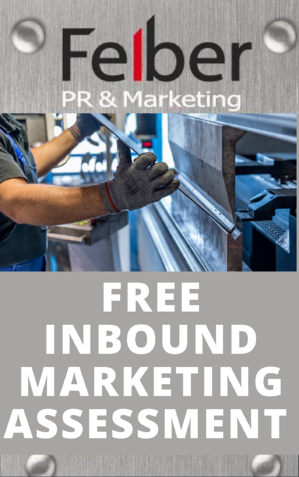 https://www.felberpr.com/wp-content/uploads/Felber-30th-logo-600-min.jpg
0
0
Rob Felber
https://www.felberpr.com/wp-content/uploads/Felber-30th-logo-600-min.jpg
Rob Felber
2021-01-12 13:07:20
2021-01-13 15:13:38
Why didn't my new internet lead buy immediately? The biggest misconception in lead generation